Sepember Featured Member Spotlight: Client Savvy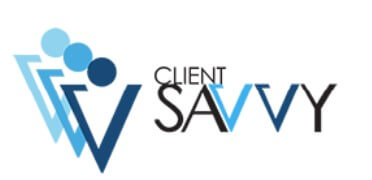 Founded in 2004, The Raleigh-based Client Savvy designs, implements, and measures Client Experience Management (CX) and Employee Experience (EX) programs for engineering firms.
Client Savvy's patented core platform, The Client Feedback Tool, has helped over 550 firms in 20 time zones. 85% of Client Savvy's client base are engineering firms, and 88% of them are in the top quartile for business outcomes in the AEC industry. Client Savvy has designed industry-specific products and was first to market regarding Closed Loop Customer Feedback (or Voice of Client), CX, and EX Management in AEC.
Client Savvy is the first to Credential Client Experience Professionals in Professional Service Markets (CXMP) as well as the first to Have an award specifically dedicated to Client Experience (CXA), They also are the only company with dedicated conference specific to CX and EX in professional Services called CXPS!
With a team of 25 employees, Client Savvy is outcome focused seeking to be an extension of its client's business rather than just a vendor. No two client solutions are the same, rather they are built upon Client Savvy's mission to revolutionize the industry and shift AE firms' buyer's perceptions from seeing them as a commoditized service provider to Solution Enablers and Experienced led service organizations.
Client Savvy has been featured in multiple publications and have been recognized by groups including ACEC, SMPS, Zweig, PSMJ, and ROG as a thought leader in Client and Employee Experience for the AEC industry. They are also considered the thought leaders in Customer Feedback, CX, and EX across the AEC industry.
For more information email answers@clientsavvy.com or visit www.clientsavvy.com
Do you want to be featured? With more than 200 member firms throughout the state, we'd like to help our members get to better know one another – and your key projects – via this new Featured Member Spotlight. Let us know if you would like your firm to be considered for future spotlights by emailing tbromley@acecnc.org.