December Featured Member Spotlight: Lynch Mykins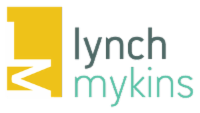 Lynch Mykins is a full-service structural engineering firm providing services to a wide range of industries, including emergency response, entertainment and arts, federal, healthcare, education, historic restoration, and many others. We dedicate ourselves to creative approaches, collaborative processes, and integrated design. These services are offered across the U.S., including 42 out of 50 states!
Client relationships are our top priority. We don't want them to be just our clients; we aim to form a friendship that puts them on a path towards connecting on a different level to achieve your goals. That is why we are confident that our clients will continue to work with us time after time.
We also invest in our people: plain and simple. We invest in both professional and personal development. We care deeply about creating a place for people to live and work with maximum freedom and flexibility. Our culture is about family, fun, and authenticity. Work hard, play hard!
We are lucky to have worked on or currently work on such projects as the new Wilson Family YMCA, WTCC Automotive Training Center, Raleigh Iron Works Development, and the U.S. headquarters of Bandwidth.
To celebrate another successful year, Lynch Mykins surprised each employee with the chance to cross something off of their bucket list. Some people are skydiving, others are having a spa day, and some are going on a shopping spree with a personal stylist! We all do our activities on a Friday and then come together as a team that night for our renowned Lynch Mykins Christmas Party!
From everyone at Lynch Mykins, we wish you and your family a happy and safe holiday season!
Do you want to be featured? With more than 200 member firms throughout the state, we'd like to help our members get to better know one another – and your key projects – via this new Featured Member Spotlight. Let us know if you would like your firm to be considered for future spotlights by emailing tbromley@acecnc.org.