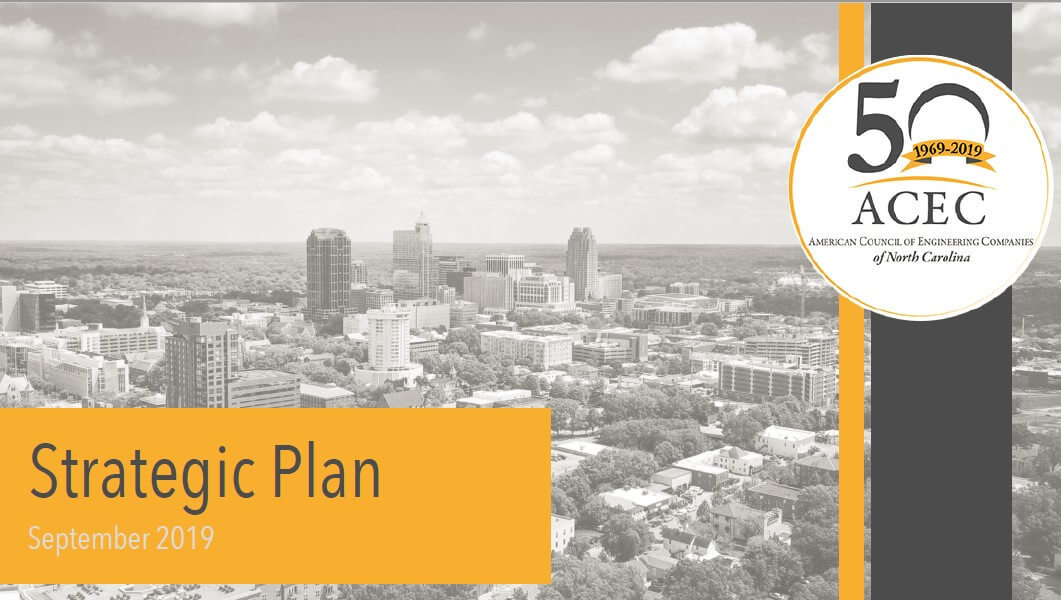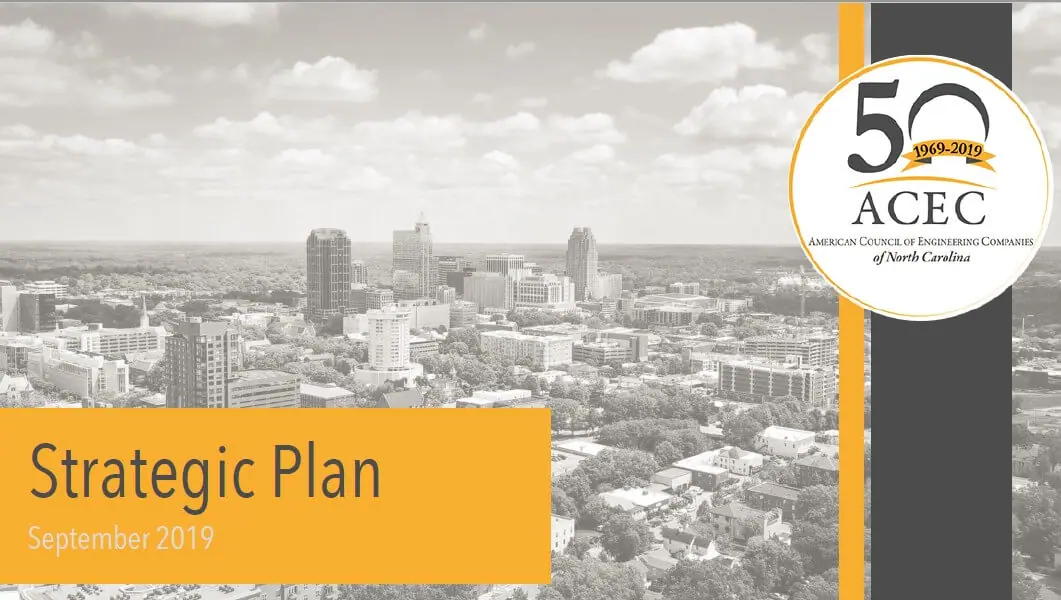 The American Council of Engineering Companies of North Carolina (ACEC/NC) is the premier organization in North Carolina that represents the business interests of the engineering industry in our state. ACEC/NC also provides legislative advocacy for member companies and strives to build relationships between the private and public sectors of the engineering industry.
Council members – over 200 firms throughout the state – are engaged in a wide range of engineering projects that propel the economy and enhance and safeguard our state's quality of life. These projects allow our citizens to drink clean water, enjoy a healthy life, take advantage of new technologies, and travel safely and efficiently.
Nationally, ACEC's roots date back to 1909 when a loosely-organized group of engineers in private practice established the American Institute of Consulting Engineers (AICE), the forerunner of ACEC. Now ACEC is a federation of 52 state and regional councils representing the great breadth of America's engineering industry.
ACEC/NC was founded in 1969. Today member firms employ more than 10,000 engineers, architects, land surveyors, scientists, and other specialists who are responsible for many thousands of private and public projects annually. Member firms range in size from a single registered professional engineer to corporations employing thousands of professionals.
ACEC/NC represents a broad spectrum of professional engineering firms and the diverse and everchanging workforce associated with those firms. All professional engineering firms are drawn to the vibrant engagement offered by ACEC/NC for each sector of their businesses, regardless of their size, geographical location, or markets served. Members at all levels are participating in ACEC/NC and collaborating with each other through the Council's extensive networking channels including Conferences, Symposiums, Expos, Committees, Forums, and other Community and Industry Groups.
ACEC/NC actively promotes itself and is sought out as the knowledge resource for government, media, academia, and private industry. The Council is the "go to" resource for industry leadership. Its professional member firms are valued and respected for their contributions to national, state, and local community infrastructures. Member firms are succeeding through ACEC/NC's influential voice and thought leadership.

Goals of a strategic plan represent the desired result you want to achieve for the long-term success of the organization.
An objective defines the specific, measurable actions each stakeholder must take to achieve the overall goals.
Goal:  ACEC/NC is an influential leader in the North Carolina community.
Objectives:
Advance ACEC/NC's advocacy influence and be an influential legislative and regulatory leader in North Carolina

North Carolina General Assembly (NCGA)
Other North Carolina State agencies
North Carolina Board of Examiners for Engineers and Surveyors
Federal agencies
Strategic partnerships with other organizations and associations
Public
Engineering Companies for North Carolina (ECNC)
North Carolina Political Action Committee (ACEC/NC (State)PAC)

Be the leading source of industry-wide knowledge and expertise

Media- Social/Print/Video
Strategic alliances
Leverage and educate membership
The public at large