The Young Professional of the Year Award strives to promote the accomplishments of young engineers by highlighting their engineering contributions and the resulting impact on society. The campaign is designed to enhance and improve the image of engineering by recognizing young, diverse and talented engineers, thereby portraying engineering as an exciting profession open to everyone.
Deadline for submitting nominations is Friday, March 31, 2023. Send completed nominations forms to Meredith Houston.
2023 Young Professional of the Year Winners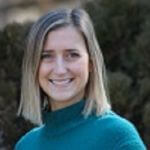 Colleen Duryea, PE
During the last seven years, Colleen Duryea has developed into a leader of WithersRavenel projects and in serving the community. Colleen has been instrumental in two high-profile company projects: Downtown Cary Park and Higgins Greenway. Colleen has served as lead engineer for the Downtown Cary Park project, collaborating flawlessly with a team that included consultants from other states. She demonstrated an ability to stay focused on the end goal while dealing with the day-to-day management of her WithersRavenel team and the continuous changes that come with a project of this complexity. Colleen was also lead engineer on the Higgins Greenway, part of a greenway system through downtown Cary that required her to think creatively to find a solution to complex space and property issues.
In addition to her project work, Colleen demonstrates a team-first attitude as a manager. Colleen focuses her efforts on understanding individual team members' career goals and collaborates with them to execute a plan to achieve those goals. She collaborates with clients and co-workers while multi-tasking by managing a four-person team and providing support to other projects. Her ability to bring people together to solve problems, achieve goals, and deliver overall success is why Colleen Duryea is one of 2023 Young Professional Award Winners.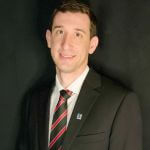 Nicholas D'Aiuto, PE
Nicholas D'Aiuto has successfully completed his companies' goals over the last year, Infrastructure Consulting & Engineering. He helps encourage the people he works with to commit to personal development. A good example of Nicholas' commitment to public service and the company over the past year is delivering numerous bridge designs and plans with an accelerated schedule.
As Nicholas says himself, he has an extraordinary commitment to engineering design and management. As a Bridge Engineer, one of the first projects he participated in was the US 701 Bridge Replacement Project in Bladen County, NC. He was lead engineer for the design and plan delivery of a 1218' long bridge with spans 150' on average with an accelerated schedule because the existing bridge was closed due to major debris damage from two past hurricanes.
Nicholas likes to gain input from all his team members and does everything he can to push colleagues to work and think in new ways. He considers himself to be ambitious by always striving to be better in his understanding of engineering or through plan reviews all the while teaching and guiding the younger engineers in the office.
His ability to communicate the appreciation of each and every colleague  and the influence in the community is why Nicholas D'Aiuto is one of our 2023 Young Professional Award Winners.
2022 Young Professional of the Year Winner: Stephanie Pluta
Stephanie Pluta, PE is the Project Manager and 1110 Southeast Operations Manager at Freese and Nichols, Inc. Ms. Pluta is a graduate of Virginia Tech University with a Bachelor of Science degree in Civil Engineering and is a licensed professional engineer in North Carolina and Georgia. Ms. Pluta has taken on several key roles that are integral to Freese and Nichol's southeast US dams and levees team and is regularly selected to serve as the technical lead over site civil aspects of the dam design project.
Congratulations Stephanie!